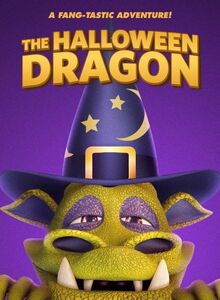 The Halloween Dragon
Release

9/10/2020

Film and TV Genre

Animation

Media Format

DVD

DVD Region

1

Please be advised. Unless otherwise stated, all BLU-RAY are REGION A and all DVD are REGION 1 encoding. Before purchasing, please ensure that your equipment can playback these regions. For more information on region encoding, please click the link below:
Product Notes
While exploring their new kingdom, an adventurous Wee Dragon named Boil and his bed bug buddy Scazzle discover a way to enter the Upside Down Wee World, an alternate dimension that closely mirrors their own but where it's always Halloween and everything and everybody acts the opposite they normally would! In this upside down dimension, Scorch the fearless dragon is now a cuddly sweetheart and Bedwyr the kind king of the Wee Dragons is a despicable ruler who tries to keep Boil and Scazzle in the Upside Down Wee World forever! The intrepid duo must use all their resources and bravery to make it back to their Wee World and return everything as it should be!